Cat's love to explore! Everyone knows how much they enjoy climbing and looking down on all of their lesser beings and underlings.
They truly prefer and appreciate finding a fun hiding spot, a new napping place away from the usual household hustle and bustle or having the room to move vertically! Just like this little one.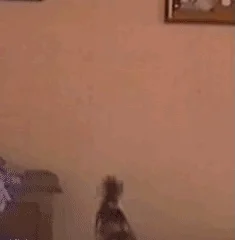 Sometimes we live in small houses or apartments and don't have a lot of space to work with. Sometimes we have a budget that we have to stay within too. That's why we have to be creative and find new ways of incorporating fun and interesting pieces of furniture for our cats to explore, climb and lounge on.
Below, this article will give new and exciting ideas for how to catify your apartment, no matter the size of the budget, or what your limitations and restrictions may be.
Disclaimers
catsandkittensworld uses affiliate links and we may earn a commission if you purchase through one of our links. This makes the site possible to maintain, thank you. Also, the information on catsandkittensworld.com is purely informational and should not be considered medical advice. If your pet has any medical issues please consult a professional.
My Top 3 Favorite Items For Catifying An Apartment
I want to list my top 3 favorite furniture items for catifying a small apartment. Some of my choices are based on experience with the piece and some I just think are super nice and innovative.
I really enjoy the look of this piece and its multi-tiered, simple yet clean design. Plus it encourages activity and is an excellent scratching post as well. However it is not meant for cats that are over 16 lbs.
This cat tower has a small footprint and utilizes vertical spaces well. The cubby hole for napping and hiding is also a nice addition. Fits into corners well and holds up to 20 lbs.
This item is meant for scratching and is super cheap and durable. All cats seem to love it but one downside is that leaning it against the wall can cause it to fall over, so it's best to just lay it flat.
Disclaimers
catsandkittensworld uses affiliate links and we may earn a commission if you purchase through one of our links. This makes the site possible to maintain, thank you. Also, the information on catsandkittensworld.com is purely informational and should not be considered medical advice. If your pet has any medical issues please consult a professional.
Related content:
How To Catify Your Apartment!
Catifying your apartment just means that you are providing your feline friend with spaces to climb, scratch and observe. This level of enrichment is important for multiple reasons. You really need these areas and furniture to keep your cat entertained and their claws turned to something that you don't mind them tearing up.
When researching furniture for your feline overlord to relax, nap or judge you from, you should always consider these few tips. 
Go tall and skinny
Choose light colored furniture
Open concept cat furniture 
Fits in a corner easily
Compact/small footprint
Attaches to window or window ledge
These are just a few of the suggestions to help those who live in a small space and want to utilize what they have available for their precious kitty.
Finding a cat tree or furniture for your furry friend can be a little overwhelming with all the options. That's why I've taken the time to find some examples of the fun and exciting kitty condos and cat trees to use in your small apartment.
The Best Space Saving Cat Trees For Small Apartments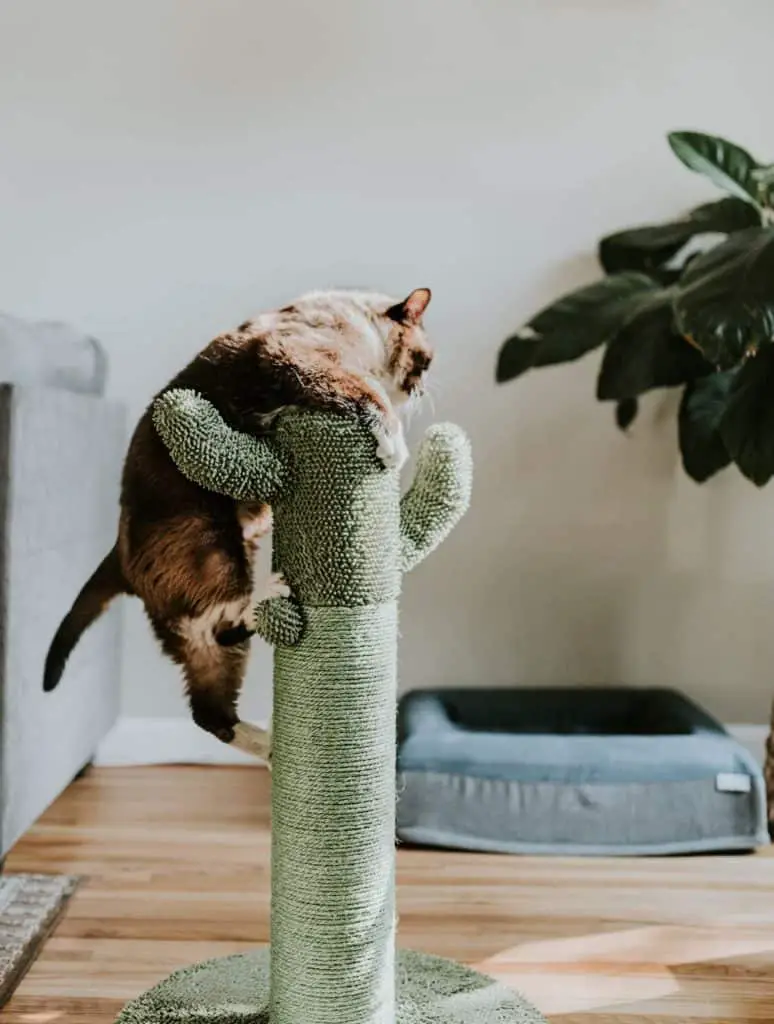 There are plenty of options for cat trees and towers, so below I have gathered a few of my favorite space saving choices for those who live in an apartment. The prices vary from the cheaper end to the more expensive so these should appeal to most budgets.
Cat Craft Three Tier Floor-To-Ceiling Cat Tree
The Three Tier Floor-To-Ceiling Cat Tree is a piece of furniture that fits the tall and skinny requirement for small apartments, while also providing plenty of levels for your cat to climb and jump to. It can fit spaces with ceilings being 7.5 ft to 9 ft tall and doesn't require drilling into the wall.
It fits nicely into corners, making it a great space saver and comes in a variety of colors to fit many different decors. This cat tree is also one of the less expensive options, making it a good choice for a cat owner on a budget.
AmazonBasics Cat Activity Tree With Scratching Posts
This Cat Activity Tree by AmazonBasics is a budget friendly and nicely sized piece of kitty furniture. It's a decent size and can fit in corners easily and has a small footprint. It is sturdy enough to fit most medium to large cats and is a lovely place for them to hang out and nap.
The scratching posts are a nice touch as well, however, it's vertical climb might be difficult for cats who are older or have a hard time jumping up to higher places. Overall, this is a good choice for those that need plenty of scratching areas with an agile and young kitty who loves to jump and climb.
Space Saving Cat Playground
This adorable and fun looking kitty jungle gym would be a blast for those cats who spend hours playing and being rambunctious. It has plenty of options for enrichment and activities, while also having an open concept that allows for plenty of view. It fits nicely into corners or can be placed in front of a window without blocking too much light.
Armarkat Cat Tree
This Armarkat Cat Tree is one that is tall and has a small footprint. It makes a great option for someone looking for plenty of vertical space without occupying too much floor room. Your cat will love its sturdy climbing structure and enjoy the cubby for napping and hiding. This tree is sure to satisfy even the most active of kitties, keeping them confident and mentally stimulated will surely make for a happy feline.
Why Do We Need Cat Scratching Posts?
Did you know that cats scratch because they need to? Plus it does serve a purpose of marking territories, escape and protection. If you don't have somewhere for your kitty to scratch and maintain their claws then they will turn them on your lovely new sofa or favorite armchair.
When you are looking at cat furniture, always make sure there is a part that your feline can use for scratching. It is truly a necessity when it comes to cats. They always need a scratching post or pad. Another essential is vertical space. Cat's need areas to climb in order to feel more secure and confident, plus it's good exercise!
Best Cat Furniture For The Active Scratchers
If you don't have a lot of room but you need somewhere for your cat to scratch, because it's a necessity to keep them from destroying your couch arm, I have a few suggestions. There are some that are better than others, and while they may seem simple, that's all you really need.
Bringing a cat scratching post, cardboard pad or wall mounted scratcher, there are several options to be had. So I've narrowed down the few that are the best and highest rated for your kitty to sink their claws into!
Kazura Tall Cat Scratching Post
The Kazura Tall Cat Scratching Post is a wonderful space saving piece that has an extra tall post for even our bigger kitties to stretch and claw to their heart's content. This scratcher will satisfy even the most active claw users, keeping them going to that instead of using your favorite chair.
CatGuru Infinity Scratcher
This Infinity Scratcher has a slightly larger footprint than some of the taller posts, but it still provides a large amount of enrichment as well as a nice place to stretch and lounge. The corrugated cardboard is an excellent place for them to use their claws and will make even the pickier cats happy with it's flat base and curved shape for napping.
PEEKAB Scratching Post And Tree
The PEEKAB Scratching Post and Tree is another nice option for vertical lounging space as well as a scratching post. This furniture has 3 options for your feline to choose from for their scratching uses, plus some fun puff balls to bat around. This item doubles as a post and a place to perch and observe the outdoors if left by a window. This fits most minimalistic styles while being useful for both a scratching post and a modest cat tree.
FUKUMARU Wall-Mounted Cat Activity Tree And Scratching Post
The Fukumaru Wall-Mounted Cat Activity Tree and Scratching Post is one of the cooler and definitely most space saving scratching posts I have found. I really enjoy that the post is wall mounted and has a base for your cat to also climb and sit on. This keeps furniture off of your floor and also encourages your cat to jump, climb, scratch and be more active.
An upside and downside is that it is wall-mounted. This may not be an option for those of us who are renting and cannot drill large holes in the wall. If you are allowed to do so and you need to save room, going with furniture that can be hung on the wall is always a great option.
Catifying Your Small Apartment With Wall-Mounted Furniture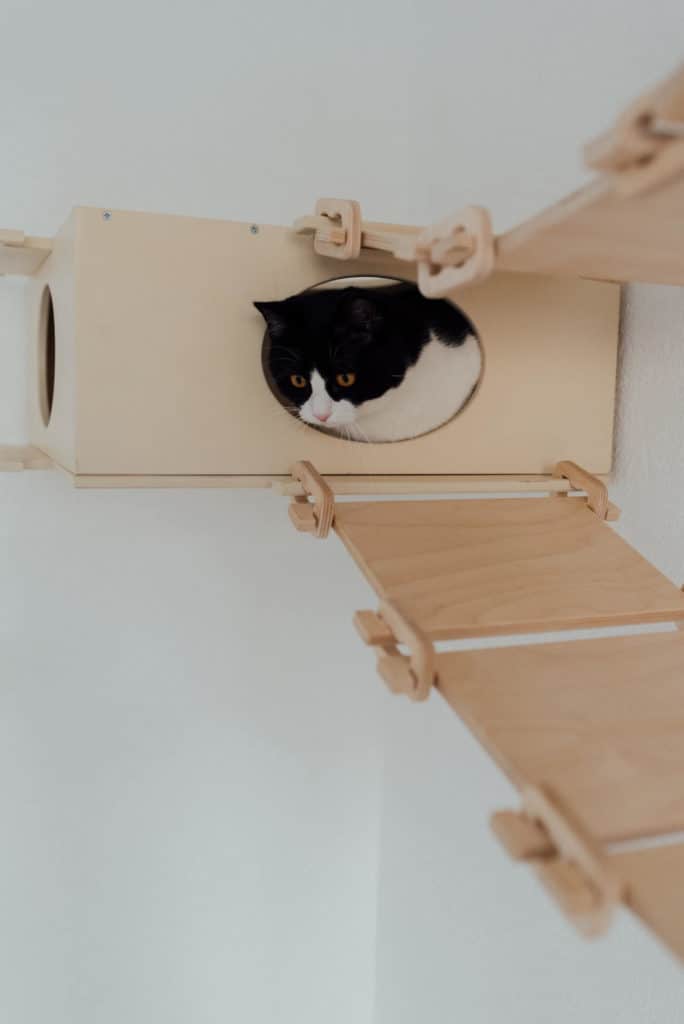 When you don't have a lot of square footage, saving floor space is a huge necessity, especially if you hate when your home feels cluttered, like I do.
Finding the wall-mounted furniture was a wonderful option for me, my tiny apartment and my three cats. Not to mention, everyone who comes over gets a lot of enjoyment from watching my most athletic cat, Gilly, take to the very top and observe us as her underlings.
This does mean that you will be drilling holes in your walls, so you may want to check with your landlord or apartment office to see if it is ok to put anchors in.
Some rental properties don't allow these to be used in their homes and I wouldn't want anyone getting into trouble. Thankfully, my apartment manager didn't care and thought it was so neat that she ended up getting herself the same things for her cats!
BIG NOSE Wall-Mounted Cat Scratching Post And Multi-Level Shelves
This sturdy and easy to install scratching post with multi-level shelves by BIG NOSE is a favorite among cats and owners alike! It's shelves and hammock can hold up to 15 lbs and is made from high quality wood and screws. The posts are wrapped in sisal, with the shelves made of a durable pine that looks clean and modern in most homes.
This piece is one that I have in my living room. My medium and small cat love it, but my large boy is too heavy to stay on it for very long. I do appreciate it's modest budget and the fact that I can replace any shelves or pieces that break through the company, Big Nose's, website.
TRIXIE'S Wall-Mounted Lounging Set
This adorable Wall-Mounted Lounging Set by Trixie is truly one that pleases! It comes with a hammock, cubby and 2 steps so your cat has multiple options for rest and can get up to high places easily. While some reviews say that the installation was a little tricky, once it was finished it became the most popular cat hang out in the house!
The steps are covered in sisal while the cubby and hammock are made with a soft and comfortable fabric for warmth and the ultimate naps. They also have a few different options in styles in case you want to find something more appealing to your aesthetic.
7 Ruby Road Cat Hammock Wall-Mounted Cat Shelf With Steps
This simple, yet clean looking Wall-Mounted Cat Shelf and Hammock by 7 Ruby Road is one that will please both the owner and the cat. It is handsome and should fit many decors, while also being sturdy and attractive to your curious feline. They will be quick to climb the steps and hang out in the comfy kitty hammock, fit to watch you and the family as you do your boring people chores.
The steps are covered in sisal and the hammock is padded with a comfortable and soft bedding material that encourages even the pickiest cat to nap in it all day. It is fitted to hold two small or medium cats or one large cat.
MOCOHANA Wooden Wall-Mounted Cat Bridge
The Wooden Wall-Mounted Cat Bridge by Mocohana is a fun and exciting enrichment piece that can lead cats from one area to the neck. Mixing it up from using the typical steps to providing your kitties with a different kind of climbing furniture should be far more interesting for them too. Plus, guests will love watching your cats explore their bridge and other wall-mounted furniture.
Catifying Your Apartment On A Budget
I know that I have had to work with a small budget for many years. It's normal and common and just the way things are sometimes. I never worried though, there are always a lot of options online for cat furniture that won't break the bank. Especially if you are ok with more minimalistic pieces and not the gigantic, over-the-top stuff. I always felt like the simpler it was the better looking anyway!
I will go over a few different options for scratching posts, cat trees and towers and some wall-mounted stuff as well. And of course, all of it is going to be less expensive but still worth the money!
Wall-Mounted Cat Furniture On A Budget
Even though it is the new trend, finding wall-mounted cat furniture that doesn't break the bank is pretty easy. There are tons of options for those of us that want to use our wall space instead of our floor space to add enrichment and activity to our cats daily lives.
FUKUMARU Wall-Mounted Cat Climbing Shelf
These Wall-Mounted Cat Climbing Shelves are another Fukumaru favorite that are sleek and smart, adding to any vertical jungle gym set up you already have. They help encourage your kitties to stay active and climbing while also keeping the home looking nice and modern. These four steps are covered in sisal for extra grip and safety.
The price is right with the steps. Fukumaru is a great brand to look into when shopping on a budget.
FUKUMARU Cat Hammock Wall-Mounted Cat Shelf
This adorable and comfy Wall-Mounted Cat Hammock by Fukumaru is another one that your feline will love. It's size and shape is perfect for them to snuggle down and curl up, napping for hours in their secure and new favorite hammock. This piece of furniture comes in at a completely reasonable price for the amount of use it will get.
Cat Scratching Items On A Budget
I always found it difficult to justify the cost of scratching posts. I mean, they're literally going to just tear them up so why are they so expensive? I have searched and searched and found some of my favorite and least expensive cat scratching items on the internet.
M&MKPET Natural Sisal Cat Scratcher Mat
My daughter's cat loves digging his nails into her carpet. He otherwise doesn't use his claws on anything else, but dang if it isn't expensive to replace carpet. So, I decided to find him a cat scratching pad.
The Natural Sisal Cat Scratcher Mat was exactly what I needed! It's big and sturdy and he immediately started using it. Now he prefers it over the carpet, which is great!
Lean-It Scratching Post
The Lean-It Scratching Post is one that is simple but effective. I actually purchased this for a friend of mine because she was complaining about her cat destroying her couch arm.
It's amazingly cheap and honestly the cats love it. As a matter of fact, my friend's cat is so addicted to it that she purchased two more!
One thing that my friend and all the reviews recommend is putting it on the floor instead of leaning it against the wall. I know it seems kind of silly, but hey, whatever works!
Cat Trees And Towers On A Budget
As we've discussed, cat trees and towers are often a necessity when it comes to keeping our cats entertained and happy. They desire vertical space and plenty of areas to climb and explore. When working on a budget, sometimes it's difficult to find decent products, so I've scoured Amazon for some money-friendly, yet well-made cat trees.
FEANDREA Cat Tree With Sisal Covering Scratching Post
This cat tree that doubles as a scratching post by Feandrea is a space saving and budget friendly option. It may not be that tall but it does offer some vertical space as well as a cubby for hiding.
The sisal covered scratching post is also great for your kitty to sharpen their nails.
PetPalls Cat Tree Tower
This simple looking cat tower by PetPals is attractive and clean, allowing for plenty of height as well as light. It would look great in most home decors and your cat is sure to love the sisal covered post, puffy play ball and snuggly napping area on the top.
This piece is also space saving and smart.
Bonus: Window Hammocks And Shelves!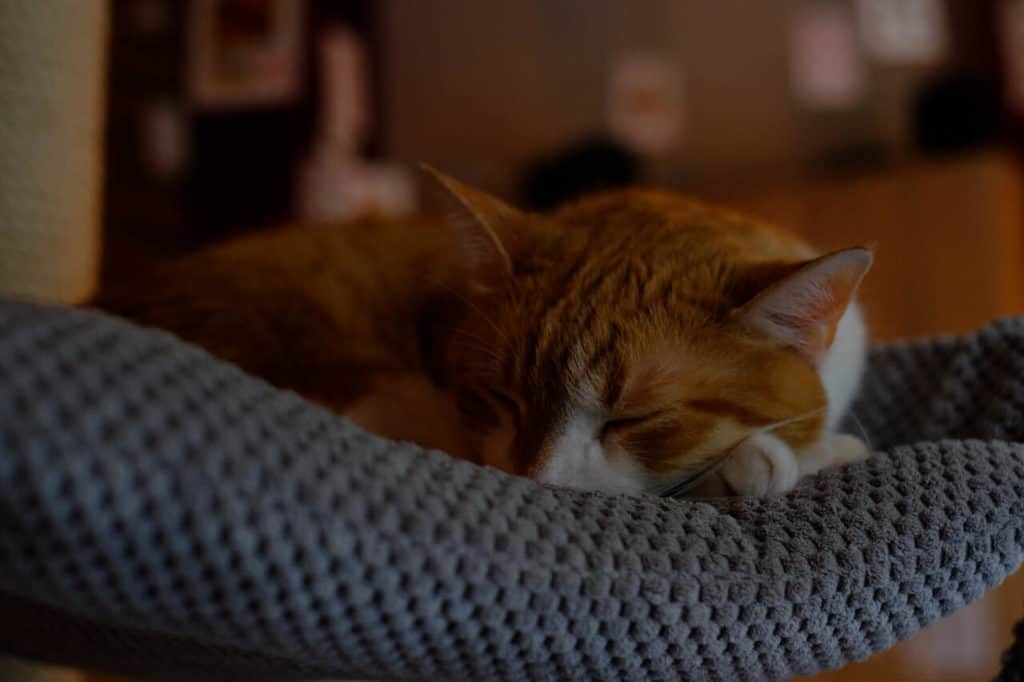 Something I recently discovered is the simple and awesome window hammocks! I actually have one coming in the mail. I know that my cats will love the idea of just getting to lounge on a comfy shelf or hammock in the kitchen window, watching the birds and squirrels outside.
I've found a few that are budget friendly, plus convenient and comfortable. They are also an excellent choice for the cat owners that can't put holes in walls but want to keep things off of the floor.
Cat Window Hammock And Window Perch
This convenient and future favorite hang out spot for your cat, the Cat Window Hammock, is easy to install and sturdy. You will rest easy knowing that your cat won't fall while sleeping or watching the outdoors! The hammock material is durable, easy to clean and waterproof.
LSAIFATER All Around 360° Sunbath Window Perch
Your cat will love to sunbathe in the All Around Window Perch by LSAIFATER. It saves space by attaching to a window and has a supportive lower bar to ensure its stability.
This hammock is so sturdy that it can hold up to 50 lbs! The material is made of a durable and washable fabric that is easy to remove and keep clean.
Not only is it a great choice for those of us who don't have much room, but it is also one that comes at an affordable price!
Conclusion: Catifying Your Apartment Can Be Easy And Affordable
Having a cat and providing them with enrichment can be absolutely affordable and also space saving. Catifying your apartment is truly beneficial for both you, the owner, and your cat! Vertical space, scratching posts and hammocks bring a lot of activity, confidence and happiness to your feline's daily routine, plus it is entertaining for everyone in the home!
Don't hesitate to bring fun and exciting new furniture and other items into the home for you and your cat's enjoyment!
Freelance Writers's Bio:
This article was written by freelance writer Allison Salonko .
My name is Allison and I have been a veterinary technician for 10 years. Writing and art are my passion. When I'm not working in the pet clinic I enjoy spending my time writing, painting or watching movies with my three cats, two kids and husband.